Latest Register Update 3 April 2011
Our 14th year on the web!
...766 PVs now registered...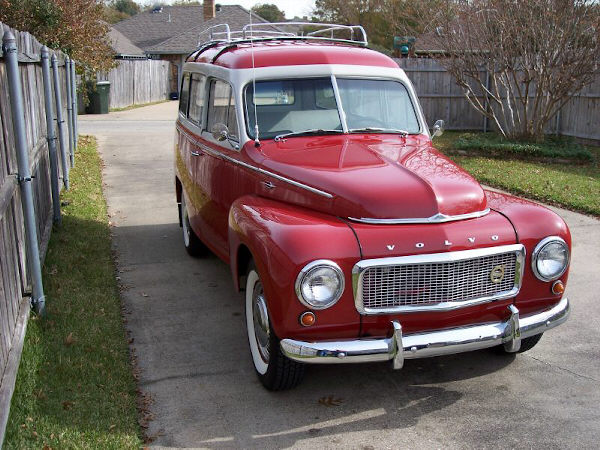 Welcome to the VOLVO PV Register website. Our goal is to collect information of surviving PVs, and to display the vehicles recorded in our worldwide Volvo PV database. As our cars become older and more collectible, it seems fitting that a record be kept of the "11 year cars" that are still around, more than 55 years since the first 444 left Lundby, and over 30 years since the last Duett body left Karlshamn. This is a living record that reflects changes of condition, ownership, and geographic location of our PV's.
This register is open to all forms of PV's, including 444-544's, 445-210's, and P1900's. Whether you own a PV that sits abandoned in the lower forty, a Summit Point weekend warrior, or have a Concours winning show car, we'd like to have it listed on this register.
If you have an unusual story of how you acquired your PV, the latest restoration news, or even how many mice (names are optional) spend the winter months under your seats, we want to know. If you have a neglected project, maybe this register will renew your interest in it, and help to put one more PV back on the road.
If you'd like to have your pride and joy listed on the Volvo PV Register, please fill out our submittable form. Tell us what model you have, chassis number, color, mileage, pet name, whether stock or modified, your name and location, and whatever else you feel is important about your car. Please note that no names or addresses will be published or released without your permission.
Updated 3 April 2011
Updated 1 March 2011
Webmaster- celt@celtchat.com
All PV Register text, logos, and graphics Copyright © 1997
...All photos Copyright © by vehicle owner...

DISCLAIMER #1: The Volvo PV Register is an independently owned, operated, and funded database, and receives no support from Volvo Club of America, Volvo Sports America, Roundfender Register, or any other Volvo enthusiast club. There is no fee charged, nor is any club affiliation required to add your vehicle to the Volvo PV Register.
DISCLAIMER #2: This site is not affiliated with AB Volvo, Volvo Car Corporation, Volvo Cars of North America, Inc., or other Volvo companies whose products may be viewed in these pages. The use of the Volvo trademark/logo has been authorized by Volvo Cars of North America, 11 Jan 98.
www.bearmanmotorsports.com is designed for optimal viewing at a resolution of 1024x768.